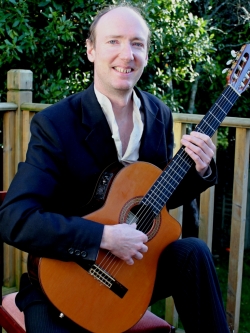 "Thank you so much for playing so beautifully our song choices from Braveheart. You made our wedding ceremony extra special"
Jackie and David's wedding, September 2021
"Your music sounded so wonderful as it echoed around the countryside during our wedding celebrations at Trevenna barns. We were so lucky with the beautiful weather, and all our guests thought you were such a skillful player. Thank you"
Katrina and Michael's wedding September 2021
"Magical! You played a lovely arrangement of Marry Me for our ceremony,
It was a brilliant performance"
Charlotte's wedding July 2021
"We were thrilled that you were able to play Carinhoso in time for our small wedding. Just fantastic!"
Kerrith and Mal's wedding, June 2021
"Thanks so much for everything yesterday. Everyone today has been saying how brilliant the music was!
It was great to hear some lovely music that really made the day special for us"
Harry and Lydia's wedding, June 2021
"You did a great job in learning and playing two of the most unusual song requests you've probably ever been asked to play! They sounded terrific with the acoustics at Carnclaze caverns. Top performance!"
Chris's wedding, May 2021
"David was just fantastic, so helpful and accommodating on our wedding day; not only did he play loads of great tunes but he also took the time to learn some of our most favourite songs for us, brilliant!"
Simon and Emilie's wedding , May2019
"We are extremely pleased to have found David , especially given the
short notice. David played beautifully throughout our ceremony and champagne reception and even went to the trouble of learning/performing a couple of our requests too! Everything was spot on and we would happily recommend him to anybody. Thanks!"
Matthew's wedding in Devon , September 2018
"David performed for us at our small boutique wedding in Cornwall, he is a top class guitar player with a large repertoire. He was great from the minute he started and we were all disappointed when it was time for him to leave. We would not hesitate booking him again."
Tom's wedding August 2018
"Incredibly talented and so obliging. I kept changing my song requests and order and he just sorted everything out. Very calm person too which is exactly what you need. He just cracked on figured out how to get to and park at the venue (which isn't easy) and played beautifully .Everyone was so pleased we picked classical/Spanish guitar. It just has a depth and gentleness for a wedding. I really would recommend above the usual string quartet. He was also very professional and incredibly punctual. He played at the church and headed straight to the venue in port Isaac hall. I'm inspired to get back into classical guitar again."
Andrea's wedding, July 2018
"David performed during our wedding ceremony and drinks reception on 27 May 2018. He did a fantastic job and many of our guests complimented his performance. David played all of our song choices and kindly learned a song of for us which he played during the signing of the register. We'd highly recommend David, professional, friendly and very talented."
Deborah's wedding, May2018
"David, you were a pleasure to work with from start to finish! You played the most beautiful music for our wedding ceremony and cocktail hour. You effortlessly blended our requests with your own chosen songs and we couldn't be happier with the results. David, thank you so very much! All the best."
Nicole and Will's wedding , May 2018
"David you were absolutely amazing! You played the classic guitar beautifully throughout the ceremony and wedding breakfast, I cant imagine it without you. Your music is beautiful and you are such a gentlemen. Thank you so much."
Kayleigh and Steve's weddimg May 2018
"Just a quick thank you, David, you were excellent, so many people commented on your music, it really complimented the whole event and you're a really nice chap."
Craig and Deborah's wedding May 2018
"

A beautiful day, a wonderful ceremony and reception, all to the sounds of your brilliant guitar playing. Thank you so much for your contribution"
Robin and David, July 2017
"Thank you David for learning and playing so beautifully all 3 pieces from the Derbyshire suite during our wedding ceremony. Your playing was brilliant, and it really exceeded our expectations"
Fern and Simon, September 2017


"We feel extremely fortunate that you were able to come and play for us at such short notice. Your wonderful guitar playing added that all important Spanish feel to the evening, and along with the Flamenco dancers and the paellas, made for a perfect late Summer garden Fiesta!"
Kate and Rich September 2017
"We just wanted to say how much my wife and myself enjoyed your wide repertoire of guitar music that you played during the Christmas day lunch at the budock vean hotel. You really succeeded in making the occasion a very special one. Thank you"
Denis and Peggy, December 2017
"Dear David Thank you very much indeed for your excellent performance last Friday. You went beyond the call of duty to play throughout the entire dinner rather than only after the main course had been served, and I hope you realised from the warm applause how much it was appreciated.. I had a lot of complimentary feedback afterwards. I know that at least one member of the Redruth Rotary Club will be interested and I am recommending you to them accordingly I hope we will hear you again. With best wishes Max Braga President Rotary Club of Truro Boscawen" 18/03/2017
"I just wanted to send a quick email to say thank you so much for
playing for us at our wedding on September 10th. You played beautifully and it set the tone for the drinks reception and breakfast perfectly. I would recommend you in a flash to anyone.
I'm sorry I didn't get a chance to thank you better on the day, but I was caught up in everything and the fact the sun was shining!
Also thank you for playing our James Taylor songs and playing them again when you came into the marquee! I eventually got Mum and Dad to hear them!"
Thank you again,
sending best wishes, Liz and Matt 10/09/2016
"We were both very moved by David's performance of "Better Together" which he played for the bride's arrival. We received so much positive feedback from our guests for all the fabulous guitar music he performed during the wedding breakfast. A really great guitarist."
Amy and Will's wedding 3/09/2016
"David was just perfect: he was immensely professional, helpful and a joy to listen to. David played throughout our wedding ceremony and our reception. He adapted his playing to suit both (very different) moments and environments. We had many glowing remarks from our guests about the music and I am so so pleased that we found him and chose him for our wedding."
Jen and Chris's wedding 11/06/2016
"I am writing to thank you on behalf of the committee and members of West Cornwall Ladies Luncheon Club for entertaining us so very well during lunch last week. It was a lovely selection of music which everyone enjoyed – thank you for playing so beautifully"
Elizabeth 09/06/2016
"David: What a special treat to have you playing during my birthday celebrations on Saturday. It couldn't have been better! Great performance, thank you very much."
Peter Eaglestone 21/05/2016
"David, your music was beautiful. The whole evening was enhanced with your skillful playing. It was a wonderful surprise for my husband and you pitched the mood perfectly to suit our small gathering. We all loved it. Thank you so much."
Sarah Osborne 04/03/2016
"What a fabulous set! All my guests loved the varied guitar music that David provided, particularly his arrangement of "Albatross" which was our special song request. Sincere thanks to David for his contribution to our celebration."
Jonathon Bolton 10/10/2015
"A terrific performance from David. I lost count at how many positive comments I received from my guests. David matched the music perfectly to what was quite a noisy party! A big thank you from myself and Glenn for a great service."
Lottie Farrar 14/11/2015
"I can't believe it's taken me so long to write this. Thank you so much for playing at our
wedding in July. Your guitar playing is absolutely wonderful and made the ceremony extra special. Thank you for learning our chosen songs, walking down the aisle to you playing 'Ho hey' by the lumineers was perfect. We are so glad we booked you & will reccommend you to all of our friends."
From Jen & John ( 25/07/15 wedding in Newquay)
"Many thanks to David for making our wedding even more special than we hoped it would be. All of our guests expressed their delight at the beautiful guitar music he performed both during the ceremony and at the reception. Overall, a memorable day for us and an outstanding performance"
Sally and Martin - December 2014
"Bravo! An excellent service and a brilliant performance from David. We had just ten guests for our reception and David kept us all royally entertained. By the end of the evening we were all singing along to the popular songs David played, and we gave him a well deserved standing ovation at the end. Thank you!"
Dick and Carla - October 2014
"We wish to express our sincere thanks to David for the help he gave us in making our wedding day so special. We chose two specific songs that we wanted played for the ceremony. David quickly learned them and played them for us to hear beforehand via a skype call, and we were thrilled with the arrangements he used and his skill as a guitarist. He played beautifully on the day, and everyone was delighted to hear his wide range of repertoire as our guests were gathered on the lawn for the photos and drinks. It was an unforgettable day for us, so a huge thank you for David's contribution."
Ryan and Kelly - August 2014
"David played at our wedding and was fantastic. We were lucky with the weather and David was very flexible on the day and played outside during the photos/canapes and then inside for the beginning of the meal. Many of the guests commented on how good he was and on his selection of songs (We left the song choices up to David and he got it spot on throughout). David made contact with us several weeks prior to the wedding so all the details were sorted out beforehand. He arrived early on the day and was patient while I was busy elsewhere but still managed to be set up well in advance of the start time. Overall, David was brilliant value for money, a very professional and talented guitarist and we were very happy to have him play at our wedding. I would definitely recommend him to others for either a wedding or any other function."
Vernon Peacock - August 2014
"The music was amazing! Such a talented player. Everyone commented on how much they enjoyed the music, and David played our song request for the first dance beautifully. I would have no hesitation in recommending David to others considering having great live music for their wedding or special event."
Georgina Skinner - August 2014
"We were very happy with David. I was particularly impressed by the way he adjusted his performance to the audience and the changing nature of the evening. Great performance, highly professional and friendly. "
Nick Rossiter - August 2014
"We would like to say a big thank you to David for helping to make our big day extra special. David was a true professional and his music exceeded expectations. I would not hesitate in using David again."
Kirsty Rodgers - June 2014
"We were told you were brilliant and it's true! A big thank you from me, Lee and all the family for a great job. Well done."
Parry and Laura - February 2014
"Your musical contribution at the party really made the evening special. Everyone commented on how much they enjoyed the wide variety of musical styles you played and how wonderfully you performed."
Jo - September 2013
"We had wonderful day, the music was outstanding and so beautiful thank you so much! We loved 'in your hands' it was perfect, thank you again."
Anna and Alex - August 2013
"I was very impressed with David's selection of music, he thought about his audience and gave a really special event that extra touch with relaxing live music. Thank you."
Amanda Nag - August 2013
"Just to say a great big 'thank you' for performing at Steve and Donna's Wedding at Pencarrow in July. They were delighted with the surprise and hearing your lovely music when they entered the garden. So many of the guests commented on the music and the skill you have. It really made the day."
Donna and Steve - July 2013
"I know we spoke towards the end of our celebration last Saturday, but I thought I'd also write and thank you for playing so beautifully on our wedding day. I'll never forget hearing the Canon in D as I walked up the aisle. It was perfect, thank you."
Neil and Robyn - December 2012
"We didn't get a proper chance to thank you for all your wonderful playing on our wedding day. As a music producer and guitarist myself, I can really appreciate what it takes to be able play like that.
Many thanks again"
Elle and David - November 2012
"David was punctual, professional and happy to move around the venue to suit our wedding day plans! His guitar playing was excellent, and drew many positive comments from our guests. I'd highly recommend David."
Barry Higgins - September 2012
"In all the excitement on Saturday I did not get the chance to thank you for your lovely performance. It was really appreciated and lots of people commented on how it just perfectly added to the atmosphere."
Mike - September 2012
"David was excellent.........!! Arrived on time, pleasant and polite, played superb guitar & was highly professional"
Chris and Stella - September 2012
"I didn't get a chance to say a proper thank you to you. Your guitar playing added a bit of culture to the day, it was wonderfully relaxed on the top table listening to you play while we ate. We loved it all, and several of our guests commented on how lovely it was to have the guitar music playing during the reception. You seem a lovely person and we highly recommend you."
Janice and Ross - August 2012
"We would like to thank you very much for playing at our wedding on Saturday. Everyone said how much they enjoyed it and we certainly did.
We were blessed with such sunny weather so it was lovely to all be out in the garden listening to you; our neighbours were listening from their garden and enjoyed it!!"
Patricia - May 2012
"Thank you very much for your fantastc musical contribution to the hotel this year."
Management Budock Vean Hotel, Falmouth December 2012
"You contributed enormously to a wonderful day. The choice of music was a perfect accompaniment to the proceedings and we were touched and delighted that you stayed on to play during the dinner. You played wonderfully throughout. Thank you"
Nick and Jo's wedding, Rosteague, 2009
"We are are so glad that we were able to book you for our wedding. The music was perfect"
Nick and Emily's wedding, Falmouth, 2009
"Your wonderful performance was the icing on the cake. Thank you so much"
Natalie and Steve's wedding, Gulval 2008
"Thank you once again for adding that little something special to our wedding day. You'll be pleased to hear that many of our guests commented on your music and how you created a very relaxed atmosphere as they arrived."
Andy and Sarah's wedding, Newquay. 2008
"Everyone commented on how much they enjoyed your playing and the standing ovation at the end was richly deserved."
Simon and Patricia's wedding, Crantock. 2008
"I would like take this opportunity to thank you for the wonderful guitar music you provided for our restaurant, and we hope to welcome you back in the near future"
Director, The Atlantic Hotel, Newquay. 2008
"A big big thank you for playing at the keep on our wedding evening. It was wonderful. Thank you again"
Vicky and Mark's wedding, Pendennis Castle, 2008
"Your performance at our annual dinner gave the evening a real lift. Thank you."
Captain, Royal Liverpool Regiment. 2008
"Your guitar playing added a real vibrancy and contributed to the overall success of our tapas evenings"
Andrew Muspratt Director, Piaf restaurant, Wimbledon, London. 2006
"